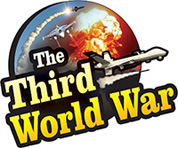 Abuja: More than 50 people were killed in the attacks carried out by armed gangs in the Kaduna province of Nigeria. Locals informed that people coming out of places of worship were targeted in these attacks, carried out in more than four villages. It is said that these attacks were carried out to avenge the help offered by the villagers to the Nigerian military. Some villagers claimed that the attacks were carried out by Boko Haram, but the local officials have rejected the claim.
Kerawa, Zareyawa, Minda, Hashimawa and Rago villages in the Igabi district were attacked on Sunday. More than 100 armed attackers who came in cars, attacked the places of worship and homes. The housed were looted and set on fire. The people coming out of the places of worship were targeted and killed. More than 50 people have been killed and many injured have been admitted to the hospitals.
The number of injured in large and the number of casualties may increase further. Local officials and sources informed that the attacks were carried out by armed gangs. A few days ago, the Nigerian military had undertaken a campaign against these gangs. The local villagers had helped the military during the operation. Three villages were simultaneously attacked to avenge this act of helping the military.
But some of the villagers have alleged that the Sunday attacks were carried out by the terrorist organisation, Boko Haram. The villagers accused that they carried out indiscriminate attacks killing everyone. But the local security agencies and sources have rejected the villagers' claims.
Two months ago, armed groups connected with the Fulani sect, had carried out big attacks in the neighbouring Kaduna province. 31 people had been killed in the attack. Thereafter, President of the Fulani organisation, Badu Salisoo Ahmedu had threatened that the Fulani will regain the territory from Sokoto to the Atlantic Ocean, under the control of their religious enemies. Ahmedu also warned that if one Fulani soldier is attacked, there will be a three times bigger retaliation.
Against this background, the possibility of the Sunday attack having been perpetrated by the Fulani or any other terrorist organisation cannot be denied. Ethnic armed groups have influence in Nigeria along with the terrorist organisation Boko Haram and it is said that some of these groups are linked to terrorist organisations. Therefore, no confirmed information could be received as to which group had a hand in the Sunday attacks.