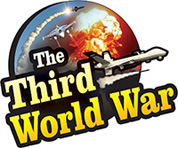 Dhaka: Foreign Secretary Harsh Vardhan Shringla has proposed to provide indigenous defence systems to Bangladesh. There is apparently a Chinese background to the proposal made by the Indian Foreign Minister, during his Bangladesh visit. China had conspired to increase its influence over Bangladesh by proposing to supply weapons and submarines. Therefore, in view of this, the Indian proposal to Bangladesh becomes significant.
Bangladesh Institute for International Studies had organised an event on Monday. It was while addressing this gathering that Foreign Secretary Shringla made this proposal. Bangladesh has become the most prominent partner country for India. At the same time, Bangladesh also is a trade partner of India.
India has expressed willingness to supply indigenously developed defence equipment to Bangladesh. However, Bangladesh has not reacted to the Indian proposal. But at a time, when China has been trying to increase its influence on Bangladesh, the India proposal gains significance.
The partnership between India and Bangladesh will be beneficial for both countries. At this time, Foreign Secretary Shringla expressed confidence that if Bangladesh accepts the Indian proposal, the military ties between the two countries will strengthen further. Meanwhile, Foreign Secretary Shringla met Bangladesh Prime Minister Sheikh Haseena. Moreover, Indian Prime Minister Narendra Modi is scheduled to visit Bangladesh on 17th March. It is said that the discussions were based on the background of the Indian Prime Minister's visit.