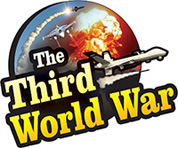 Abuja: 10 people were killed, and many are missing, in an attack carried out by 300 armed rebels, in the Katsina province in Nigeria. The attackers burnt the village along with the vehicles and took away all the domestic animals. This is the third major attack in the Katsina province, in the last 15 days and more than 30 farmers had been killed in the last two attacks.
There is a spate of violent attacks, both ethnic and terrorist, in Nigeria, one of the major economies, in the African continent. It is claimed that the attack in Katsina has an ethnic background. A few days ago, a group of villagers had attacked a rebel group. 300 rebels entered the Kirtawa village in the katsina province to avenge the attack.
While entering the village, the rebels first targeted the security agencies. The police informed that a soldier and a paramilitary officer were injured in the attack. Following this, the rebels started indiscriminate firing in the village and set everything on fire. Ten villagers were killed and five were injured, in the firing. A few villagers are said to be missing — the attacker group set at least ten vehicles on fire. The local sources informed that the attackers took away all the domestic animals from the village.
This is the third major attack in the Katsina Province, in northern Nigeria, in the last two weeks. Even before this, armed rebels had attacked the villages killing many people. At the beginning of July, four villagers were attacked in two separate attacks, and most of the villages were torched. After that, additional security has been deployed in the province. But his security is no deterrent for the armed attackers, which is proved by the fresh attacks.
Only two months ago, the United Nations, in its report, had expressed concerns over the increasing violence in Nigeria and had said that more than 20,000 people may be forced to migrate.