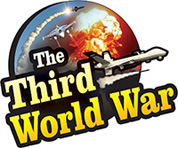 Washington: The US agencies have initiated a massive campaign against illegal immigrants as per the orders from US President Trump. The agencies claimed to have raided the hideouts of illegal immigrants, and many have been detained. This action by the US agencies becomes significant against the background of the melee, at the US-Mexico border, over illegal immigrants.
President Trump has aggressively highlighted the issue of illegal immigrants right from the days of his campaign for the presidential elections. He has also taken bold decisions for deporting illegal immigrants,since becoming the President. Many of these decisions have faced resistance at the legal as well as the congressional level. Despite this, President Trump is firm on his stand and has taken an aggressive stand that he will not retreat on the immigrant issue.
This campaign, initiated by the 'Immigration and Customs Enforcement' (ICE) of the United States, with the local police, on Sunday, is part of the same resolve. Trump, who became adamant on the Mexico Wall issue, in January, had threatened that 100 million immigrants, living illegally in the United States could be expelled. A few months ago, President Trump had ordered ICE and other agencies to prepare a plan of action against illegal immigrants.
A few days ago, the ICE chief had asserted that the plan of action against the illegal immigrants was ready. Supporting this assertion, President Trump had announced 'ICE raids coming soon'. As per indications, action to expel the immigrants would be taken, in more than 10 cities, including New York, Chicago, Miami, Los Angeles, San Francisco, Houston.
Accordingly, 'Immigration and Customs Enforcement' with the help of local police, have started raids the settlements of the illegal immigrants. But this time, the raids are being conducted quietly without too much pomp. ICE informed that many illegal immigrants have been detained in these raids. Indications are that the raids will continue for the next few days. The opposition is heavily criticising the action being executed under orders from President Trump, Democrat party and the Democrat party has warned that local representatives and Mayors will bitterly oppose the campaign.