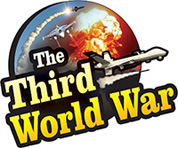 Niamey: Nigeria, the largest country in West Africa, has consented to join the ambitious Free Trade Agreement for the African continent. The Nigerian consent, increased the number of African countries, joining the Free Trade Agreement, to 53. At the same time, senior officials said that this makes the path smoother,for implementation of the Free Trade Agreement, in 2020.
The African Union, known as the apex body for the African continent, had presented the concept of Free Trade Agreement, among African countries, in 2002. After that, a preliminary plan for the agreement was drawn up, in 2013. Draft for the same was prepared,during various meetings between 2015 and 2018. Last year, in March, 44 countries signed this agreement, during the meeting held in Rwanda.
This agreement becomes an important phase of economic development of the African continent, having a population of more than one billion and a combined GDP of nearly $2.5 Trillion. As per the agreement, all the African countries have to reduce the import tariffs on the goods originating from any African country by 90% and the free movements of goods in the central principle of it. But questions were consistently being raised on this agreement, given the disputes between the African countries and the raging ethnic conflicts.
The refusal by Nigeria to join the agreement was being said to be the biggest obstacle in the implementation of the same. However, it is believed that the decks have been cleared for a smooth implementation of the agreement, because of the indications given by the Nigerian President to join the agreement, just before the meeting of the African Union.
Only a few days ago, 15 countries from western Africa had decided to use the common currency 'Eco'. Following that, the mutual faith, shown by the African countries and the Nigerian consent has given an impetus to the Free Trade Agreement. Both these developments are firm indicators of the increasing cooperation and economic growth of the African countries.