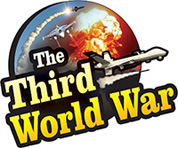 Tehran/Washington: The ruling Iranian regime claimed they busted the CIA espionage network in the country and senior officials claimed that 17 agents were detained. Also, the Iranian officials created a stir as they stated that a few of the spies were awarded the death penalty. However, US President Donald Trump has rubbished the news on CIA saying that it was a part of the Iran false propaganda.
On Monday, the Iranian Ministry of Intelligence claimed to have discovered and busted the spy network. As per the claim of Iran's Intelligence chief, 17 agents were arrested, and a few were awarded the death penalty. The Iranian agencies have even published photographs of the US agents. Also, Iran claimed that the concerned agents were operating in the various private enterprises, connected with the economic, nuclear, military and cyber industry in Iran.
Even in the past, Iran had detained some US tourists under the charges of espionage, but eventually release them. In 2016, Iran had arrested 10 US marines and kept them in detention for a while. Nevertheless, this time, the Iranian agencies have created a sensation by directly claiming to have busted the CIA network and awarding death penalty to a few of the agents. Three weeks ago, the United States had detained three Iranian scientists for interrogation. Iran now seems to have retaliated to the US action by releasing the news regarding the CIA.
Albeit, US President Donald Trump dismissed the claim of the Iranian action in clear words. Trump lashed out at Iran saying that the report of the Iranian operation was entirely false and that there was not even an iota of truth in it. Moreover, President Trump fired a salvo of criticism at Iran by saying, 'Iran is nothing but chaos. The Islamic regime is a complete failure, and there are no firm policies for the future.'