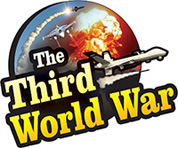 Hong Kong: The statement issued by Carrie Lam, China-backed Chief Executive of Hong Kong, is ambiguous and irrelevant. There is no consideration for the protestors' demands in this statement. Therefore, the agitation for demands and against the Chinese interference will continue, was the clear warning issued by the demonstrators in Hong Kong.
A vigorous agitation has started, since the last month, against the extradition bill formulated by the Hong Kong administration. The displeasure and the discontent in the people of Hong Kong, against Chinese interference, has come forth, through this agitation. Owing to the resentment in the people of Hong Kong and the international pressures, the Hong Kong administration temporarily retreated in the last month and suspended the bill.
However, the people of Hong Kong are not satisfied with the only suspension of the bill but have also made an aggressive demand to scrap the bill entirely. But the pro-Chinese Hong Kong administration is dilly-dallying to take any action to reject the bill. Without withdrawing the bill, the administration is only playing with words. Chief Executive of Hong Kong, Carrie lam, once again, made a similar attempt to mislead the public. Lam, while accepting that the credibility of the administration is being questioned, said that now the extradition bill was 'Dead'.
The Agitating group strongly objected to the statement made by Lam, the pro-Chinese Chief Executive of Hong Kong. The agitators accused that when there is no term as 'Dead', about a bill, in the Hong Kong constitution, the use of this word only shows the ambiguity in Lam's statements. The agitating groups lambasted that Lam's comments are irrelevant and the people of Hong Kong will not retreat from their position. At the same time, the agitators announced that fresh protests would be held on Sunday.
The warning issued by the agitators indicates that the conflict in Hong Kong will intensify further.