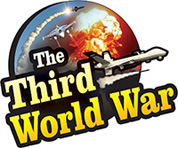 Beijing/Washington/Hong Kong: The Chinese Foreign Ministry has lambasted the US Spokesperson asking her to watch the use of language with respect to China and to stop interfering in China's internal matters. Earlier, the US Department of State Spokeswoman, Morgan Ortagus had referred to the Chinese government as a 'thuggish regime'. The strong Chinese reaction comes in response to the statement.
In the last few days, the tensions between the United States and China have been increasingly festering over the Hong Kong issue. The United States issued a travel warning for Hong Kong, only two days ago. Before that, the US Congressmen had demanded that China needed to be reprimanded over the Hong Kong issue. Given the background, the Department of State Spokeswoman, Morgan Ortagus launched an assault on China using stern language.
China has consistently accused the United States of having a hand in the Hong Kong protests. Nevertheless, two days ago, China created a sensation by releasing the photographs of the US official with the leaders of the Hong Kong demonstrations. A pro-Chinese daily in Hong Kong published a picture of the US diplomat, Julie Eadeh meeting with the student and youth leaders of Hong Kong, in a hotel. Additionally, the news was published along with a photograph captioned as 'Foreign Interference'.
Targeting the Chinese government over the issue, the US Department of State Spokeswoman criticised that no responsible government did such things and referred to the Chinese government as a thuggish regime. The Chinese Foreign Ministry reacted sharply to the comment and lambasted the US Spokesperson demanding her to be watchful on the choice of words on China. The United States should abide by the international rules and regulations and stop interfering in the internal matters of China', the Chinese Foreign Ministry Spokeswoman, Hua Chunying warned.'
Strong repercussions are being felt globally over the Hong Kong agitation and the Chinese government's stance. Moreover, the United States and European countries have severely criticised Beijing over the issue. The criticism is tarnishing China's image, and the new reaction suggests that Beijing has become increasingly aggressive to retaliate against it.