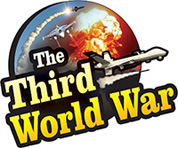 Washington: "Iran has been cornered because of the US sanctions and the military deployment in the Persian Gulf. But only pressure will not resolve the Iran nuclear program dispute, and all the countries will have to unite and find a solution to the problem. Otherwise, Iran and its affiliated groups from Syria, Lebanon will attack the Golan Hills and start a new conflict," an official from the United Arab Emirates (UAE) claimed. The UAE official made this claim while talking to a US news channel.
The UAE official pointed out that the basis of the 2015 nuclear deal signed by the western countries with Iran was incorrect. This deal was signed, without taking the countries from the region into confidence, and therefore, there was no possibility of this deal being successful.
The US President withdrew from the Iran nuclear deal and imposed harsh sanctions against Iran. This has hit Iran severely in oil, shipping and banking transactions sectors. In this scenario, Iran has announced about exceeding the enriched Uranium limit, to relieve itself from the US sanctions. Attacks have been initiated on the oil tankers passing through the Strait of Hormuz and Iran, and its affiliated groups are accused of being responsible for them. A few days ago, Iran shot down a US drone. The UAE official warned that these Iranian activities, in the Persian Gulf, are dangerous for the United States and its allies.
The official expressed a strong possibility saying, "The Iranian activities will not be restricted only to the Persian Gulf. To jolt the United States, Iran, with the help of its soldiers in Syria, along with its affiliated groups from Syria and Lebanon, will attack Golan Hills in Israel's possession. A major conflict may start for the Golan Hills in the next few years." The UAE official appealed to all the countries to unite against Iran if this conflict and crisis have to be avoided.
A few weeks ago, US President Donald Trump had declared that Golan Hills was a sovereign territory of Israel. At the same time, he also announced that the United States was committed to the security of Israel. But Iran, Syria and Hezbollah had objected to the declaration and had announced of attacking and taking over the Golan Hills.
The Syrian Ambassador to the United Nations Human Rights Organisation, only this Tuesday, announced that Syria has absolute right over the Golan Hills and the Syrian military will take over this region. In the meantime, the claim of the UAE official has also been published, and this coincidence indicates that an intense conflict could be sparked over the Golan Hills.