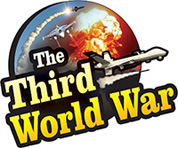 Tehran: The repercussions of the sanctions imposed by the United States after withdrawing from the Iranian Nuclear Deal are being felt in Iran. Iran took the decision to ban imports of around 1300 items to relieve the pressure on the economy. However, the Iranian trade community and the general public took to the roads to protest against the government's decision. The action by the police to control the protestors increased tensions in Tehran, the Iranian capital.
One month ago, US President Donald Trump withdrew from the Iranian Nuclear Deal and announced new and stricter sanctions against Iran. These sanctions have affected the American as well as European companies that were a part of the trade agreements with Iran and some of these companies are preparing to withdraw the cooperation with Iran. The Iranian leaders have also warned that the Nuclear Deal with the European countries may also not last for a long time.
Therefore, it is claimed that Iran will be faced with a severe financial calamity in the coming times. In view of this, the Rouhani government in Iran banned imports of 1339 items to relieve the stress on the economy. The Iranian government had declared that this ban is an effort to stop the slide of the Iranian currency, Rial. But the Iranian traders and the public are claiming that the upheaval caused by this decision has resulted in immense losses to them. This discontent has escalated into an agitation and thousands participated in the protests against the Rouhani government in Tehran's Grand Bazaar.
The protestors were demanding that the Rouhani government should withdraw this decision and take appropriate decisions to strengthen the Iranian economy. The angry protestors gave slogans even against the supreme religious leader of Iran, Ayatollah Khamenei, along with the Rouhani government. There were protests in front of the Iranian Parliament too. Some protestors were grievously injured in the action taken by the Iranian police to control the agitation. The situation took a turn for the worse and the protests near the Parliament turned violent.
The Iranian security agencies had claimed on Monday that they had gained control over the violence and that there will be no protests henceforth. Nevertheless, the citizens protested at the capital's Grand Bazaar again on Tuesday. The traders also downed their shutters to express the discontent.
All of this is the effect of the sanctions imposed by the United States and its impact is clearly visible in Iran. The Iranian government is faced with this fresh challenge of handling the protests, besides the challenge of streamlining the economy.