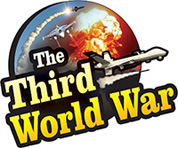 Jerusalem/Amman: Israel has relocated 800 members of the 'White Helmets' voluntary organisation, working in Syria since the past eight years from Syria to Jordan. The United States and European allies had made a demand to Israel to remove these volunteers from Syria, saying that they were under threat from the Assad government in Syria.
The Syrian military has carried out airstrikes near the Israel and Jordan border areas. The Assad government had claimed that these attacks were to target the terrorist organisations posing a threat to the Syrian security. But the human rights organisations and the western countries have alleged that the Assad government is targeting the civilians near the Israel and Jordan borders, as well as the United States supporters and the white helmet volunteers instead of the terrorists.
The United States and its European allies have claimed that with the information revealed about the chemical attacks by the Assad regime, the security of these volunteers and their families has come under threat. therefore, the United States, Canada, United Kingdom and Germany had requested Israel to help save these volunteers. According to that, the Israel army cleared the paths for the vehicles carrying the white helmet volunteers and their families near the Quneitra border.
These vehicles, which entered the Golan Hills were escorted into the Jordanian border in the safety of a military envoy. Jordan allowed entry to these white helmets volunteers into its border. The United Kingdom, Canada and Germany have expressed willingness to accept these Syrian volunteers and they will be sent there from Jordan in the month of October.
Jordan had closed its borders for the Syrian refugees, since the past few months. But Jordan opened its borders for the white helmets volunteers. Meanwhile, the Syrian government news agency has claimed a major conspiracy behind the relocation of the white helmet volunteers into Jordan by Israel.
Israel will continue attacks on Iranian locations
'If the Iranian military does not stop its activities near the Golan border, Israel will continue to attack the Iranian locations in Syria,' was the stern warning issued by Israeli Prime Minister, Benjamin Netanyahu.
It is said that Netanyahu issued this warning during a telephonic conversation with Russian President, Vladimir Putin. This becomes the third time that the Israeli Prime Minister has warned the Russian President over Iran and Hezbollah deployment. It has also been revealed that Israel has started strong movements near the Syrian border.