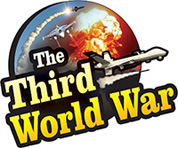 Washington: The United States has acted against Iran, responsible for secret attacks on the foreign oil tankers, passing through the Persian Gulf. The US newspaper 'The New York Times' claimed that the United States has carried out a cyberattack on the main systems of the coveted Iranian Revolutionary Guards. The newspaper claimed that Iran was unable to carry out any further attacks, owing to the US cyberattack.
There have been attacks on the oil tankers from Saudi Arabia, United Arab Emirates, Japan, Norway and the United Kingdom, in the Persian Gulf, Strait of Hormuz and the Gulf of Oman. It was claimed that units of the Iranian Revolutionary Guards were responsible for these attacks. The United States had even published photographs and videos, proving the involvement of the Revolutionary Guards in the attacks on the oil tankers. Following this Iran issued a warning to the United States by shooting down a US drone, in July.
US President Donald Trump expressing annoyance over the Iranian action had ordered the US military to attack Iran. Just 10 minutes before the initiation of attacks, by the US military, President Trump withdrew the orders. President Trump said that this decision was taken, keeping in view the security of 150 million Iranian citizens. But as per the information given by a US military official, the United States carried out cyberattacks, instead, on the Iranian Revolutionary Guards.
The US newspaper has published the news, quoting this anonymous official. The Revolutionary Guards have been severely affected by this attack. The officer claimed that Iranian systems have crashed due to the attack, and therefore, the Revolutionary Guards has not been able to raise its head since the last few weeks.
In the past, the United States had launched a cyberattack on the Iranian nuclear project with the Stuxnet ransomware. Thousands of centrifuges in the Iranian nuclear project were rendered useless in the attack. Thereafter, the United States targeting Iran, once again, with a cyberattack, is a news that is attracting the attention of observers around the world.