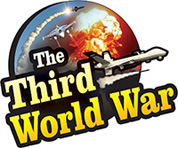 Washington: The US security agencies, in action spread over multiple states, have arrested three Iranian scientists for interrogation. All the three have been accused of violating sanctions, imposed by the United States against Iran. The arrest of these three scientists by the United States becomes significant, given the extreme tension reigning between the United States and Iran. Iran also had detained US citizens in the past.
Masoud Soleimani, Mahboobe Ghaedi and Maryam Jazayeri were arrested from different parts of the United States. Out of these, Professor Soleimani has been accused of supplying prohibited items to Iran. Soleimani has been accused of smuggling Proteins, which are termed as 'Biological Material' by the United States, to Iran. The United States has banned the export of any items related to the nuclear and missile programs to Iran. In this scenario, as per the US agencies, exporting 'Biological Material' to Iran constitutes a major crime.
Against this background, Soleimani and his assistants have been arrested by the United States and accused them of sanctions' violation. If the charges levelled by the US agencies, against the scientist get approved, they face a prison term of 20 years. Iran and Iran supporting groups in the United States have expressed anger against these arrests. It has also been reported that these scientists were granted entry into the United States during the tenure of the last President, Barack Obama.