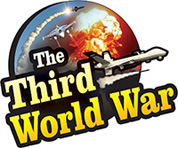 Washington/Tehran: Iran realised the threat of crossing the limit of enriched Uranium, trampling the agreement with the western countries. US President, Donald Trump made a suggestive statement that this takes Iran closer to the nuclear bomb. However, this decision will prove to be very costly for Iran. President Trump seems to have issued an ultimatum 'We are aware why Iran has increased the Uranium enrichment. I will not reveal that. but Iran needs to be more careful, henceforth.'
On Sunday, the Senior Iranian officials announced that Iran was no more committed to the nuclear deal signed with the western countries. The Iranian officials announced crossing the 3.67% enriched Uranium limit set by the nuclear deal, threatening the European countries, not willing to accept the Iranian demands. According to that, the speed of Uranium enrichment increased in the concerned Iranian nuclear project. Iran atomic energy agency spokesperson, Behrouz Kamalvandi announced, on Monday, that the Iranian scientists had realised the threat.
Behrouz informed that Iran enriched Uranium to the level of 4.5%, in one day. At the same time, the Iranian official warned that if the European countries chose to ignore the Iranian demands, Iran would reach the 20% enrichment level, in the next few days, with the same speed. Behrouz threatened that Iran will exit the nuclear deal, in a few days, if the European countries did not accept the Iranian demands.
The United States, Israel and Saudi Arabia have already warned that if Iran is able to realise the threat issued to the European countries, of reaching the level of 20% enriched Uranium, it will be very close to a nuclear bomb. This increases the significance of the threat issued by Iran to the European countries.
US President Trump has delivered a suggestive message to Iran. President Trump, while talking to the press, indicated that Iran is not enriching Uranium for any good causes, and these provocative activities will prove costly for Iran itself. Saying 'Iran should be more careful, henceforth' President Trump indicated that Iran will have to face major jolts in the times to come.
Meanwhile, even Russia has expressed concerns over Iranian activities. Whereas, China has accused the United States of being responsible for this situation.