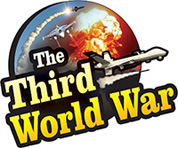 Washington/Tehran: US President Donald Trump announced the downing of Iranian drone flying dangerously close to the US vessel. 'This becomes the first action against Iran who threatens the safety of the ships belonging to other nations transiting in the Persian Gulf over the last few days,' said President Trump, warning Iran against the threat it poses in the region. Iran, however, disowned the drone, claiming that the US has mistakenly downed its drone.
"While 'USS Boxer', an amphibious assault ship was entering the Persian Gulf, an Iranian drone in Strait of Hormuz flew close to this ship. "After the drone approached within 914 metres of the Boxer, the crew on the ship destroyed the Iranian drone," informed US President Trump. "Even earlier Iran had threatened the safety of the ships transiting through the Persian Gulf. This time the US vessel retaliated," said President Trump indicating that the provocative actions by Iran will not be tolerated going further.
Moreover, Trump said that the United States reserves the right to defend our personnel, our facilities and interests and called upon all nations to condemn Iran's attempts to disrupt freedom of navigation. However, Abbas Araghchi, the Deputy foreign minister of Iran, has refuted the allegation levelled by the US. All Iranian drones are safe, and the US has shot their own drone by mistake, he claimed.
Apart from this, the Ministry of Defence also appealed to free the oil tanker seized by Iran. Iran said to have seized the ship smuggling oil and its crew of 12 by releasing a video of the tanker on Thursday.
Meanwhile, the US has imposed new sanctions on Iran, which has exceeded the limit on enriched uranium breaching the nuclear deal. Nevertheless, the US Treasury Department slapped sanctions on five individuals linked to Iran nuclear deal and also companies based in China and Belgium along with Iran. In addition to this, the US has also issued a stark warning to the European nations that they should not try to help Iran evade the sanctions.

Foreign ministers of Israel and Bahrain hold meeting
Washington: A historic meeting between the foreign ministers of Israel and Bahrain was conducted in an event organized in the US. Israeli Foreign Minister Israel Katz and his Bahraini counterpart Khalid bin Ahmed Al Khalifa held talks on Iran and bilateral co-operation.
Further, Foreign minister of Bahrain backed Argentina for branding Hezbollah, attacking Israel as a terrorist organization. It is said to be the first open and public meeting conducted between Israel and Arab nations.