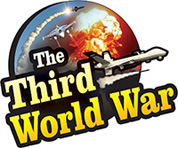 Riyadh/Jerusalem: Arthur Stark, the Chairman of the Conference of Presidents, expressed confidence 'Our visit to Israel and Saudi Arabia will prove to be the first major step towards the positive relations between Israel and Saudi Arabia'. Speaking during a meeting in Israel, the reaction from Stark came on the heels of the completion of the visit to Saudi Arabia by the senior officials of the Conference of Presidents. This reaction by Stark becomes significant as reports that Saudi as well as Israeli leadership is keen on talking to each other have been surfaced.
Last week, starting Monday, Chairman Stark, Vice Chairman Malcolm Hoenlein and Chief Executive Officer William Dar off, from the Conference of Presidents, went on a visit to Saudi Arabia. Stark said that this was not an official visit. But it is claimed that this visit by officials of the Conference of Presidents had the support of US President Donald Trump and Israeli Prime Minister Benjamin Netanyahu.
Stark said that he was optimistic regarding the Saudi visit. During the meeting at Jerusalem, he stated, 'We had a free and open discussion with the Saudi officials during the meeting. Officials from both the sides raised their issues. This meeting is a big step in a long-term and positive relations between Saudi Arabia and Israel.'
Furthermore, Stark added, 'Even in the past, the officials of the Conference of President have visited the Arab countries. But during this visit, there were indications that the Arab countries are willing to increase cooperation with Israel.'
Stark and his delegation met senior Saudi officials during this visit. These included Mohammed Al-Issa, Director of the Saudi sponsored 'Muslim World League'. Mohammed Al-Issa is known as a close confidant of Saudi Crown Prince Mohammed Bin Salman. At the same time, Issa recently attended a program held in remembrance of the Jewish genocide during the second world war. Therefore, the importance of the discussion between Stark and his delegation with Mohammed Al-Issa increases further.
Israeli media claimed that other than this, the Conference of Presidents Delegation held discussions with the Saudi officials, on the counter-terrorism actions and finding a solution to the instability in the Gulf region.