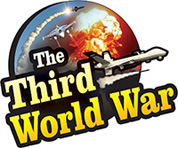 New York: 'We will not allow Iran to become a nuclear power,' US President Donald Trump had asserted in his speech at the UN General Assembly. While Trump had indicated that the United States was willing to take the strictest possible decisions for achieving this, Israeli Prime Minister Benjamin Netanyahu has made a controversial claim regarding the Iranian nuclear program. The Israeli Prime Minister levelled an allegation in the UN General Assembly that there exists a secret atomic warehouse in the Iranian capital of Tehran. 'What Iran hides, Israel will find,' said Israeli Prime Minister while disclosing information about the secret atomic warehouse in Iran before the world.
Prime Minister Netanyahu started his speech displaying pictures and maps of the Iranian atomic warehouse. Iran already had functional nuclear bases in Tehran and observers from the international Atomic Energy Commission also had visited the facility. But Iran has tricked the international community and has created this new secret atomic warehouse with large quantities of nuclear raw materials, alleged Netanyahu.
This secret warehouse is in close proximity of the known Iranian nuclear project, the Israeli Prime Minister told the General Assembly. The facility has been built like a normal warehouse so that even the international observers would not be able to raise any suspicions about it. Iran removed 15 kgs of radioactive material from this depot a few days ago. The Israeli Prime Minister demanded that the facility should be scrutinised by International observers. Some Israeli officials claimed that Iran has stored 300 tonnes of radioactive material necessary to manufacture a nuclear bomb.
Prime Minister Netanyahu welcomed the United States' decision to withdraw from the Iran nuclear deal and the subsequent sanctions. The Israeli Prime Minister severely criticised the European Union for continuing the Iran nuclear deal and cooperation with Iran. 'While the United States is confronting Iran with new sanctions, Europe and others are appeasing Iran by trying to help it bypass those new sanctions,' retorted Netanyahu. At the same time, he asked whether the European leaders would ever wake up from their slumber.
Meanwhile, while concluding his speech, Prime Minster Netanyahu warned that Israel was willing to take any kind of action to counter the Iranian aggression.