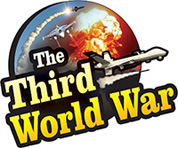 Jerusalem: Turkey has begun spreading its influence across East Jerusalem. The leaders from Saudi Arabia, Palestine and Jordan have warned that these movements of Turkey pose a threat. Israel must take the right step towards deporting Turkish citizens, appealed these nations.
Palestine and Arab nations demand that East Jerusalem must be declared as Palestine's capital. Whereas, Israel has made their stand extremely clear that it is not willing to negotiate on the East Jerusalem issue. Thus, East Jerusalem has remained a budding issue for the peace discussions between Palestine and Israel. However, the leaders as well as the officials of Saudi, Jordan and Palestine have now expressed their concern about the increasing Turkish influence in this region.
Turkey has increased its influence over the Palestinian civilisation in East Jerusalem. It supplies funds to the extremist groups here. Jordanian and Palestinian leaders have alleged Turkish President, Recep Erdogan's Party to be on the forefront. They have also claimed that thousands of Turkish citizens had arrived in East Jerusalem last year, to provide this financial aid.
These Turkish civilians have begun purchasing assets in East Jerusalem. Moreover, they're trying to spread and increase political influence in the region. Tensions can escalate further due to this rising influence, thus, Israel must focus on the gravity of this matter, appealed the leaders from Saudi, Jordan and Palestine.
An Israeli Daily has claimed that the Israeli security forces are aware of the increase in movements of Turkish citizens. Israel has been keeping an eye on these movements since the last year and a half. In the last few months, the Turkish civilians with support from local extremist groups, had carried out protests near the Al-Aqsa Mosque, known as a divine place for worship in Islam.
During this, the Turkish civilians had attacked the Israeli security forces. Following this, some of the protestors had also been arrested along with the Turkish citizens. Even though the Turkish movements in Jerusalem have declined since the past few weeks, Israel however, is still keeping a keen eye on this matter, claim Israeli officials.