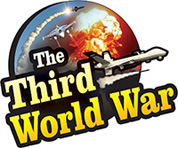 Tel Aviv: The United States has announced that it will take Iranian oil exports to nil, by imposing harsh sanctions. In this scenario, Saudi Arabia has declared to bridge the gap created in the oil supply of the countries, who were buying oil from Iran. An Israeli news channel claimed that infuriated by this, Iran has planned to attack oil projects in Saudi. Within just a few hours of this news report, an explosion has been reported in one of the United Arab Emirates' oil projects, which is an ally of Saudi Arabia.
Trapped under the weight of the US sanctions against its oil exports, Iran is exploring various options. Some of the Iranian leaders and officials have expressed opinion that Iran should not commit suicide by declaring a war against the United States. Whereas, the other officials and leaders are issuing open threats of attacking the US warship and military bases in the Middle East. A few of these officials have presented a plan to attack the oil projects in Saudi Arabia. The Israeli news channel has created a sensation with the release of this news report.
Israel has accused Iran, of using its agents, to increase its influence in the Gulf. Saudi Arabia and its allies also are levelling similar accusations, against Iran. Whereas, the United States claims that Iran is the cause of instability in the Gulf. Against this background, the report that Iran is preparing to attack Saudi oil projects can create a massive stir. A hidden war had broken out between Iran and Saudi, in Yemen. Saudi had alleged that Iran was behind the attacks carried out by the Houthi rebels on Saudi.