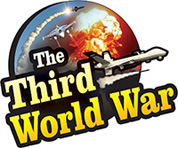 Beijing: People's Daily, the Chinese communist party mouthpiece, criticised 'The US policies and movements during the Coronavirus epidemic, spread to more than 25 countries, showed a negative attitude. The United States used the campaign on the international level against the epidemic to malign the Chinese image.' These allegations seem to be a part of the Chinese efforts to divert the attention of the world from Chinese failure to contain the Coronavirus epidemic.
1,775 people have died in the Coronavirus epidemic which originated from the Wuhan city in China and more than 71,000 people have been infected. There are no indications of the decline in the epidemic, despite all the possible measures taken by the Chinese rulers. Instead, there is an addition of nearly 2,000 patients in China every day.
Therefore, to hide its failure, China is resorting to allegations against other countries. In a similar attempt, China had criticised the US decision to impose an Entry Ban in relation to the Coronavirus. But the issue had been resolved following telephonic discussion between US President Trump and Chinese President Xi Jinping. China allowed the US team and aid following that.
Now again, China seems to be attempting to divert the attention of the world by targeting the US policies and decisions. Over the last few days, it is being reported that the origin of the Coronavirus epidemic is from China and President Jinping was aware of the devastating effects of the epidemic. At the same time, claims that the World Health Organisation was trying to downplay the seriousness of the Coronavirus epidemic to please the Chinese rulers had also surfaced. Therefore, criticism is being showered in China from around the world.
Against this background, China seems to be trying to blunt the edge of this criticism by targeting US decisions and actions. On the one hand, the Chinese leaders are making tall claims of their country having all the capability to face the challenges and threats of any kind and it is evident from the criticism in the People's Daily, while on the other hand, there seem to be attempts to blame other countries for hiding the Chinese failure to contain the epidemic.
Meanwhile, the moves to rescue the tourists stranded on the cruise ships in Japan and other Asian countries are gaining momentum. The United States and Canada have initiated a campaign to repatriate their citizens stranded on the cruise ships. There are nearly 600 US citizens stranded on these ships. But the experts have warned that repatriating these tourists comes with the risk of the epidemic spreading further.