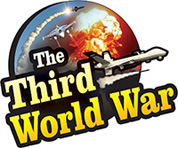 Jerusalem: Israeli Prime Minister Benjamin Netanyahu has given a proposal to help resolve the severe water shortage haunting the Iranian population. By saying that Israel, a leader in water management can help in solving the problem of water shortage faced by the Iranian population, Prime Minister Netanyahu announced that a website had been developed in the Farsi language for the Iranian population.
Israeli Prime Minister, in an interview published on the internet, has blamed the Iranian regime for being responsible for this crisis. 'The Iranian regime is cruel and oppressive, which cannot even provide water to its people. But in this time of crisis, Israel is standing with the Iranian people,' this is how the Israeli Prime Minister began talking in the video.
'Israel has achieved a big success in water management with advanced technology. It has integrated the technology to get 90% of its drinking water through the recycling process,' said Netanyahu. The Zayanderud, which had been a perennial river previously has dried out due to the lack of water management. But in spite of being a Middle Eastern nation, Israel has no shortage of water, Prime Minister Netanyahu pointed out.
The Israeli Prime Minister accused the Iranian regime of being responsible for this crises being faced by the Iranian population. Netanyahu lashed out at Iran by stating that millions of Iranian children are paying the price for a lack of management and inefficiency of the Iranian government. The Israeli Prime Minister referred to the warning issued by the Iranian Vice President, Isa Kalantari in 2015. If the Iranian water shortage is not tackled in time, 15 million Iranians will have to leave the country very soon, was the warning issued by Vice President Kalantari.
Prime Minister Netanyahu blamed the Iranian regime for pushing its own population into this crises by ignoring the warnings. This proposal by the Israeli Prime Minister is being welcomed by the social media. At the same time, the video has been faced with some criticism as well. Netanyahu's opponents are accusing him of using the Iranian water shortage, to improve his own image.