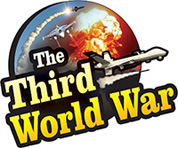 Paris/Beijing: French Health Minister Oliver Veran warned that there is a potential risk of the Coronavirus epidemic in China turning into a pandemic. Veran has warned that this is not a mere prediction and there is a real serious threat. A few days ago, a medical expert in Hong Kong had created a sensation expressing a fear that the Coronavirus can infect 60% of the world's population.
The epidemic has spread to more than 25 countries, including China and more than 73,000 people have been infected. The number of deaths due to the epidemic also has reached nearly 2,000. Leading countries of the world, along with China and the various organisations, including the World Health Organisation, are making efforts to contain the epidemic. No credible success has been achieved so far, and every day, new information and warnings are surfacing regarding the Coronavirus epidemic.
A few days ago, one patient died in France because of the Coronavirus. He was a Chinese tourist aged 80, who had come to France a few days ago. More than 40 cases have been reported from eight European countries, and there are 12 patients under treatment in France.
Against this background, the French Health Minister, while claiming that the agencies in the country were capable of handling the epidemic, warned about the threat on the international level. A few days ago, the French Finance Minister had claimed that the global economy might take a hit of 1% because of the Coronavirus epidemic.
Before the claims made by the French Health Minister, experts from the United Kingdom, the United States and Hong Kong also had issued warnings regarding the Coronavirus epidemic. The death of the doctor warning about the outbreak had created a major controversy. Thereafter, the issue of the two journalists exposing information regarding the epidemic also had created problems for the Chinese rulers.
Meanwhile, Dr Liu Ziming, the Director of the Wushang Hospital in Wuhan city, where the epidemic originated, also became a victim of the outbreak. There were indications that Dr Zeming was carrying the infection since the last month. Yet, he continued working wearing a mask. He had to be admitted last week for treatment.
The local officials informed that he succumbed to the disease on Tuesday. This takes the number of doctors and health worked that have died in the epidemic to 7. It is said that Coronavirus has infected nearly 1,700 doctors and health workers.