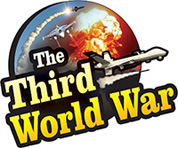 Washington: The United States has indicated building a missile defence system directly in space to counter the threat of the hypersonic missiles developed by Russia and China. The concerned officials disclosed the information regarding the design and plan in the report 'Missile Defence Review' released by the US defence department. US President Donald Trump is scheduled to visit the Pentagon on Thursday, and the announcement is likely to be made at the time, said these officials further.
Last year, US President Trump had underlined that the developments in the space and their security will be of prime importance and announced the establishment of the Space Force Command. Following that, only last month, he announced that the Space Command, responsible for the space security, will be known as the Unified Combat Command of the defence forces, through an independent order. Against this background, the inclusion of the missile defence system in the Missile defence review is considered to be the next step.
The 'Sensors' will be the most critical factor of the system to be deployed in the space, and penetrative missiles capable of destroying enemy missiles and other targets will be deployed. Currently, it has been decided to use the US satellites to be launched into space and later an independent system will be planned for this purpose. Senior defence officials informed that moves are being made to be able to test the experimental stage of the independent missile defence system, by 2020.
President Trump has paid special attention to the preparedness of the United States in the space sector, and the establishment of the Space Force and Command are considered to be a part of the same plan. Christian preacher Frank Amedia, the former advisor to President Trump, has claimed that these are a part of a heavenly scheme. Amedia said, "The decision for the US Space Force is being taken on the suggestion of god. The god wants the US Space Force to be the most powerful in the world. It will bring peace."
Last year, Michael Griffin, Under Secretary of Defence and Research at Pentagon, while speaking at a function, had suggested that the United States should deploy missiles directly in the space to counter the Russian and Chinese hypersonic missiles. As per the received information, the Pentagon is planning to deploy at least 1,000 missiles in space.