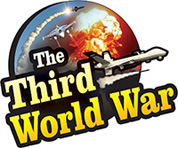 Washington: US Air-Force Secretary, Heather Wilson has issued a grave warning that if war breaks out, the air defence systems of China and Russia can easily target the US "Command and Control Aircraft". In a hearing before the US Senate's Defence Subcommittee, Wilson informed about the growing military power of Russia and China. At the same time, she aggressively insisted that the United States will also have to equip itself with more advanced systems to be able to counter the two countries.
Currently, the United States has the 'E-8 Joint Surveillance Target Attack Radar System Aircraft' (JETSTARS) to use during the time of war. This system works as a Command and Control Centre. This system is responsible for carrying out wartime surveillance and for providing necessary information to the soldiers on the battlefield. It is being said that the US Air Force needs a more progressive, efficient and modern system to replace the existing system, which is in use since last many decades.
The US Senate insists that JETSTARS could still continue to be used by upgrading it with 17 new aircrafts. However, the US Air Force has demanded an 'Advanced Battle Management System,' which has unmanned aircrafts and an outer space system. While arguing on behalf of the US Air Force , Secretary Wilson justified this demand by presenting information about the advanced air defence systems of Russia and China.
'A system like JETSTARS can prove ineffective in a war against Russia and China. The range of the ground-to-air missiles of Russia and China is much higher than that of the US missiles. If war breaks out, Russia and China will target the US aircraft on the very first day,' was the grave warning issued by Wilson.
Russia has established an advanced 'S-400' air defence system, which can hit a target 250 miles away, and 98,000 feet above sea level. This system can carry four missiles simultaneously and it is claimed that each of this missile has a speed of MACH 15. Currently, only the 'F-22' and 'F-35' fighter planes in the US Air Force 's fleet are considered to be capable of evading this Russian air defence system. Russia has also given this system to China and it is currently being deployed in the Chinese Air Force.
At the same time, it has also been revealed that Russia has developed an uber-modern missiles system called 'S-500'. This system is said to be capable of hitting even a target from outer space.