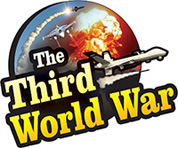 Damascus: In an IS suicide attack, 30 people including four US citizens, were killed in the Northern Syrian region of Manbij. Two US soldiers patrolling the Manbij city along with a Pentagon official and a private contractor died in the attack. Also, IS has accepted the responsibility for it. Remarkably, the attack occurred after President Trump announced US military withdrawal from Syria.
Two years ago, the United States with Kurdish assistance gained control over Manjib after eliminating the IS terrorists. After that, the United States handed over the command to the Kurds, and the US military stayed there for consultation. Following President Trump's announcement of US military withdrawal from Syria, Turkey had enquired about the status of the US soldiers in Manjib. However, the Trump administration had avoided specifying a timetable for the military withdrawal or any related information. On Wednesday, while the US soldiers were patrolling the region, a suicide bomber terrorist caused the attack.
The explosion which killed 19 civilians including 2 US citizens, was captured in a nearby CCTV camera. Although the IS has accepted responsibility for the attack, they have not released any video or evidence in support, as they usually do. The analysts claim that it is clear the IS still has its influence in Syria. At the same time, the US media have showered criticism on President Trump's decision to withdraw the military from Syria.
Last month, President Trump announced the US military withdrawal from Syria. The US had stated that the IS influence in Syria was over as they announced the military departure from the Middle Eastern country. After that, the US media had published reports of the US' immediate withdrawal from Syria. However, Trump had clarified that the withdrawal would not be immediate. Trump had threatened to deploy its military in Syria again or carry out attacks on the terrorist locations in the state from nearby countries like Iraq if IS or any other terrorist organisation raised their head again.
President Trump is expected to reverse his decision for the military withdrawal, after the IS attack. Meanwhile, Turkey has apparently attacked the Manbij region near the northern Syrian border, to initiate its operation against the Kurds. Moreover, Turkey had warned to begin action against the Kurds without waiting for the US military withdrawal.