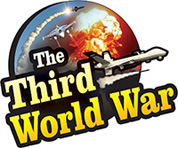 Washington: The Russian media has claimed that the United States has formed Space Development Agency (SDA) to deploy sensors and weapons in the space to counter new missiles from Russia and China. To boost defence preparedness in the space, the US defence headquarters Pentagon will be conducting tests of 'Neutral Particle Beam' in the next six months. The Russia media also claimed that the concerned test would be the most important step by the United States, in space war preparedness.
The US acting Secretary of Defence, Patrick Shannon said that the US interests in the space are under threat from the two adversaries, Russia and China. Therefore, the 'National Security Space' (NSS) has been entrusted with the responsibility of noting and tracking the Chinese and Russian military movements, in the space, in order to guard the US interests in the space. A few days ago, Shannon had said that the groups NSS and SDA will be taking steps to counter the challenges faced by the United States in space.
However, as reported by the Russian media, the responsibility of space war preparedness of the United States will be with these two groups. Russian media claimed that SDA would be assisting Pentagon in deploying lasers and sensors in space whereas the United States has made a provision of $300 million for space war preparedness, in its 2020 budget. As per the Russian media, the United States will be deploying advanced beam technology, in the form of Neutral Particle Beam in space.
Pentagon will be using this Neutral Particle Beam in the next six months. The media claimed that this supersonic beam is used to destroy dangerous satellites in space. The Russian media have said that the United States needs this beam to retaliate against Russia, China, North Korea and Iran.
Meanwhile, it was clarified nearly a month ago that the United States would be developing Space-Based Missile Defence System to counter the missiles of Russia and China. China upset with the space-related movements initiated by President Trump had sharply criticised the United States. Furthermore, the Chinese foreign ministry had criticised that space is not a property of the United States.