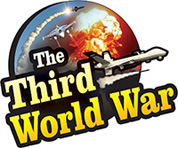 London: 'The taxes and sanctions imposed by US President, Donald Trump on Russia, China, Iran and Turkey can prove dangerous for the United States itself. All these enemies can unite because of these sanctions,' warned Mark Almond, Director and senior analyst at a British Study group. Considering the closeness that has developed in the past few days amongst Russia, China, Iran and Turkey, it looks like Almond's warning is already becoming a reality.
US President Trump has imposed new taxes on Turkey and China. Turkey and China have said that these United States taxes are nothing else but the declaration of a trade war. The United States has also announced fresh sanctions against Russia and Iran. The US population has welcomed this move by Trump to impose sanctions and taxes on countries one after the other. However, Mark Almond, the director of 'Crisis Research Centre' has warned that these sanctions and taxes imposed by the US are like a double-edged sword.
The US President's action can put the economies of Russia, China, Iran and Turkey under strain. But while implementing his 'America First' policy, President Trump has created a 'Bosphorus to Beijing' belt of outcast countries over the last few months. All these cornered countries can unite and retaliate strongly against the United States, claimed Almond in his article published in a British daily.
Out of these, the actions against Iran and Turkey may not backfire on the United States to a great extent. But the action against China and Russia can have a severe backlash. This will certainly divide the world into 'pro and anti' United States countries. This can result in major losses to the United States, claimed the British analyst. If this has to be avoided, President Trump should give a thought to the statements of former US President, Abraham Lincoln. 'Play one war at a time' is what Lincoln had said, reminded Almond.
Meanwhile, even before the warning issued by Almond, the heads of states of Russia, China, Turkey and Iran already seem to have engaged in discussion and meetings. Defying the sanctions imposed by the United States on Iran, Russia, China and Turkey have declared that they will unite and continue to have transactions with Iran.