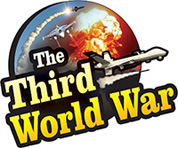 Istanbul: The Turkish President showered criticism on the issue of the Israeli action in Gaza saying, 'There is no difference in the atrocities faced by the Jewish people in Europe 75 years ago and the cruelty suffered by our brothers in Gaza. The leadership of the Jewish people, who suffered in the concentration camps during the Second World War, is using the same methods like the Nazi's did, while attacking the Palestinians'. He also issued a stern warning that the holy places in Jerusalem were also a 'Red Line' for the Islamic people.
There are severe reactions emerging from all over the globe about the Israeli action against the protestors in Gaza and the Islamic nations have taken an aggressive stance against it. Turkey has taken a lead in this criticism and President Erdogan has consistently targeted the United States and Israel over the issue. Erdogan had convened a special meeting of the 'Organisation of Islamic Cooperation'(OIC) about the Israeli action against the protestors in Gaza. In this meeting, Erdogan seems to have started a new controversy by directly comparing the Israeli actions to the atrocities during the Nazi regime.
Erdogan also added that he was openly declaring that this Israeli action is a glaring example of violence, atrocities and terrorism. Erdogan targeted the United States and Israel with his words, 'This meeting organised by Turkey is an important step for expressing support to Palestine and also for sending the appropriate message to Israel. A clear resolution has been passed that Jerusalem is a Red Line for us. We will not accept the US embassy's relocation there. This policy of the United States is an encouragement to Israel. The US leadership is punishing the Palestinians and rewarding Israel, who is violating the international rules'.
While appealing to the Islamic nations to make united efforts in support of Palestinians, Erdogan claimed that such an action will prove that humanity is still not dead in the world. Erdogan who convened this meeting of the Islamic countries had also organised a huge rally in Turkey, on this issue. During the rally, he warned that the time had come for the Islamic nations to take military action against Israel, after firing salvos of criticism against United States and Israel.
During a program organised in London last week, the Turkish President had warned Israel and the United States by saying, 'History will not forget the injustice meted out to the Palestinians. He once again targeted the two nations over the Gaza issue.