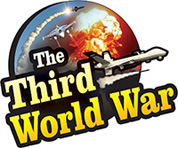 Jerusalem: 300 Jewish people entered the 'Al-Aqsa' mosque in Jerusalem and escalated tensions, reported a news agency from the Middle East. There was a possibility of a conflict between the Jewish intruders and the local Palestinians. However, a conflict was avoided as the authorities intervened, said the news agency. The Palestinians have expressed fear that the Jewish group may make similar attempts again to intrude.
US President Donald Trump had moved the US embassy to Jerusalem, after announcing it as the capital of Israel. Following this, there have been severe reactions coming from the Palestinians and there is discontent brewing against the United States and Israel in Islamic nations. In view of this, any activity in Jerusalem attracts major attention. The Jewish place of worship, Temple Mount and the holy place for the Muslims, the Al-Aqsa mosque, exist at the same location in East Jerusalem.
On Sunday, around 300 Jews entered the compound of Al-Aqsa and tried to pray there. The Palestinians present at the site objected to it and a conflict was about to spark. Due to the timely intervention of the local agencies the conflict could be avoided. These Jewish prayers were said to be organised by a particular group. The Palestinians are claiming that this group can make such attempts again to intrude here. This was reported by a news agency in the Middle East.
The Jewish group is said to have claimed that praying on this site was a part of their national sentiment and not only their religion. The group is making this claim based on a verdict given by a court in Israel in the matter two days ago. The tension is increasing in the area due to this. This could elicit strong reactions from the Palestinians. Protests continue at the Gaza and the Israeli border and now the Palestinians have started strongly protesting even in the West Bank against the US decision on Jerusalem. Under such circumstances, the tensions created in East Jerusalem can add fuel to this fire.
After the war between Israel and the Arab nations in 1967, East Jerusalem came under the Israeli rule. However, an agreement was signed between Israel and Jordan about the Al-Aqsa place of worship. The agreement stated that Israel will maintain a status quo regarding the Al-Aqsa mosque and the control of the mosque was handed over to Jordan.
The Palestinians are accusing Israel by saying that the agreement between Israel and Jordan had been violated because of the intrusion of the Jewish group on Sunday.