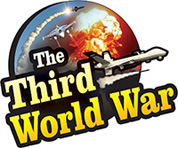 Jerusalem: A year ago, US President Donal Trump had announced Jerusalem as the capital of Israel and moved the US embassy here. Severe reactions had emanated from around the world on the decision. Although the dispute is still open, the United States has closed the Jerusalem consulate for Palestinians. Henceforth, all future paperwork of the Consulate would be handled by the Jerusalem embassy. The US decision could further add to the mounting tensions between Israel and Palestine.
Last October, US Secretary of State announced the closure of the Palestinian Consulate in the Agron road in Jerusalem which acted as their de facto embassy. Secretary of State Pompeo had said that the decision was taken to increase the efficiency of the US Embassy. Also, Pompeo had informed that all the affairs handled by the Palestine mission would now be conducted through the new embassy in Jerusalem. He had clarified that despite the move, the US position on independent Palestine and Israel would not change.
Given the developments, the new US Embassy in Jerusalem would now take over the outreach of the Palestinians from Monday. The US State Department announced that the main US embassy in Jerusalem would handle the visa and other essential services for the Palestinians in Jerusalem, the West Bank and Gaza Strip. The Palestinian government in the West Bank had criticised the US decision. The decision of merging of the Palestinian consulate with the US embassy to Jerusalem had nothing to do with efficiency, Palestinian leader Saeb Erekat said.
The Palestinian leader has alleged that the United States is favouring Israel with the decision. In the last few months, the United States has supported Israel through unilateral decisions. He added that the United States also cornered Palestine by blocking its financial aid. Furthermore, the United States stopped the financial assistance to Palestine, a few weeks ago.
Meanwhile, the Israel-Palestine peace proposal would be presented soon. The European media and analysts claim the decision to close the Jerusalem consulate could prove to be detrimental to the peace talks proposal.