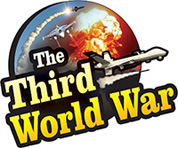 Verna: While major European countries are opposed to Israel on issues like sanctions against Iran and Jerusalem, Israeli Prime Minister, Benjamin Netanyahu is on a visit to the Balkan countries of Europe. The Israeli Prime Minister is here to participate in the Craiova Forum, a group of the Balkan countries in Europe and he becomes the first foreign leader to have been invited to this forum. This meeting is being attended by four countries, Bulgaria, Romania, Serbia and Greece.
Israel is trying to garner support on Iran, and other issues and this Europe visit of Prime Minister Netanyahu is said to be a part of the same efforts. A few months ago, Hungarian Prime Minister Viktor Orban had visited Israel. At that time, the Israeli Prime minister had welcomed his policies and had declared support for them. The Israeli Prime Minister had made a special mention of the Hungarian action against the immigrants. Against this background, Prime Minister Netanyahu's visit to Balkan countries attracts attention. At this time, Prime Minister Netanyahu raised the point of safety of the Jews while stressing on the cooperation in oil and security issues. The Israeli Prime Minister indicated that the ambitious Eastmed Pipeline,an energy project between Israel and Europe may be extended to the Balkan countries.
The Balkan countries have welcomed the cooperation extended by Israel and have assured assistance in improving relations between Europe and Israel. At this time, the Israeli Prime Minister established an independent dialogue with the heads of State of all the countries including Bulgaria and Greece, and as per the information given by the Israeli sources, there were discussions on bilateral cooperation.
As per the local media reports, Israel has assured financial assistance for the technology and infrastructure projects in the Balkan countries.
Israeli Prime Minister's foreign visits are gaining a lot of strategic importance. European countries like the United Kingdom, France, Germany who supported Israel earlier, had opposed the United States' move to shift embassy from Tel Aviv to Jerusalem. All these countries are now standing behind Palestine in the Israel-Palestine dispute. Is this situation, Israel has started an aggressive political campaign to turn the other European countries on its side. The response from the Balkan countries indicates the success of the Israeli campaign.
Israel can effectively use this cooperation with the Balkan countries to its advantage in the Palestine dispute or for anti-Iran activities. This increases the importance of the Israeli Prime Minister's visit.