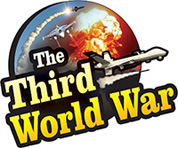 Brussels: If the European Union cannot find a concrete solution to the Immigrants' issue then the Schengen scheme for free travel in Europe will fail, was the stern warning issued by Italy. While issuing this warning in the Mini Summit held on Sunday at Brussels, Italy also presented an independent plan to find a solution to the immigrants' issue. However, it is learnt that in the end the meeting failed to agree upon any solution to the immigrants' issue.
Since the past few days, the immigrant issue is once again on the anvil. The new government in Italy has taken an aggressive stand against the immigrants and has clearly warned that 'illegal immigrants' smuggling' will not be tolerated. Major countries like Austria, Hungary, Poland and the Czech Republic have refused to accept immigrants whereas there are indications that the future of Chancellor Merkel is under threat in Germany, an important country in the European Union.
In view of this, all attention was focused on the mini summit on Sunday. But as nothing could be decided in this meeting of 16 nations, it is clearly a failure. Therefore, indications are that the immigrants' issue is going to be a point of contention even in the conference on 28th June. The proposal presented by Italy in the Sunday meeting and the subsequent warning issued on its background gains importance.
Italian Prime Minister Giuseppe Conte presented a 10-point proposal. The proposal appeals that the immigrants landing in Italy should be considered as immigrants to Europe and only then can any further action be taken. The proposal also demands creation of special zones for the African immigrants. While presenting the proposal, a warning was also issued that in case of failure to find a solution on the immigrant issue, the European Schengen scheme will fail.
Under the Schengen scheme, citizens of a European country can travel to any other European country with ease. In view of the immigrants' issue, many of the European countries have closed their borders and deployed extra security on the borders. Therefore, the Schengen scheme is said to be in trouble.