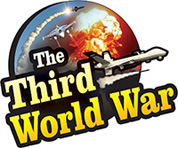 London: The British destroyer HMS Duncan, sent as additional deployment to the Persian Gulf in under threat from the Iranian Bomb Boat. The Houthi rebels from Yemen have deployed this boat loaded with explosives in the Red Sea. British media claimed that the boat would be exploded through remote control when the British destroyer comes near it.
Iran is agitated following the seizure of the Iranian oil tanker, in the Gulf of Gibraltar, by a Unit of British Marines. Last week, the Iranian Revolutionary Guards attacked a British Oil tanker, in the Persian Gulf. Although the attack failed, the Iranian leaders have threatened that the attacks on the British ships will continue. Against this background, the United Kingdom has additionally deployed HMS Duncan for the security of the British ships.
But Iran has made preparations to blow up the HMS Duncan, with the help of Houthi rebels, even before it reaches the Persian Gulf. Iran has not reacted to this. The Houthi rebels had accepted launching a torpedo attack on a Saudi Arabian oil tanker, in the past.