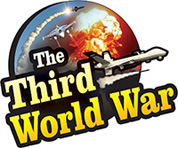 London: Amid the rising tension with Iran, the British Special Forces and helicopters have been reaching the Middle-East. A British newspaper has claimed that the British Special Forces have been deployed in the Persian Gulf to stop the Iranian attacks on the oil tankers passing through the Strait of Hormuz. The gigantic US aircraft carrier USS Abraham Lincoln, USS Kearsarge, an amphibious warship and B-52 bombers have been deployed already in the Persian Gulf.
On an international level, about 35% of all oil exports pass through the Persian Gulf. The oil exported through this Gulf is supplied to the US and the European countries. However, since the past few days, Iran has been threatening to prevent oil transport through the Persian Gulf. Consequently, Iran has increased its military activities in the Strait of Hormuz. To retaliate against the Iranian military operations, the US had earlier declared the deployment of the aircraft carrier and the bombers.
Following the US, the UK too has posted its Unit of Marines from the Special Forces on the Persian Gulf to prevent the Iranian attacks. The UK has sent Merlin helicopters from the aircraft carrier HMS Queen Elizabeth to assist the proficient marines. These helicopters will be stationed at a base in Oman. This information has been published by a leading British daily. However, the British defence department has refused to comment on the subject.
Meanwhile, a few days ago, British Foreign Minister Jeremy Hunt had met US Secretary of State Mike Pompeo during a NATO meeting. Following the meeting, the British Foreign Minister had expressed severe concerns over the Iranian military activities in the Middle-East.