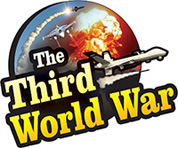 Moscow: 'The decision of United States' President, Trump to withdraw from the nuclear deal is part of a well laid out plan. The United States will carry out an attack, similar to the one in Iraq and then topple the Iranian Government,' claimed Sami Ramdani, an analyst from the Gulf. Ramdani gave this information during an interview with a Russian news channel.
'One must pay close attention to the statements made by President Trump while withdrawing from the nuclear deal. In 2003, Former US President, George Bush had delivered a speech on the same lines before initiating the attacks on Iraq. Now, President Trump is using the same language and making a ghost out of the Iranian nuclear program. The United States has made strong preparations to topple the Iranian government. President Trump's announcement of withdrawal from the nuclear deal is part of the same conspiracy,' said Ramdani while talking to the Russian news channel.
In his earlier statements about Iran, President Trump had said that he was not opposed to the Iranian people, but to the extremist Iranian government. President Trump had also criticised that the Iranian government was meting out injustice to its own people. However, the United States had also clarified that it is not trying to intervene to bring about a change in power in Iran. But Ramdani and a few other analysts from the Gulf have been accusing the US of making such attempts. On the other hand, the United States, Israel, Saudi Arabia and other Gulf nations have alleged that the murderous Iranian rulers are interfering in the countries of Iraq, Yemen, Syria and Lebanon to create anarchy there.
British Leader, Farage supports Trump
London: UK, France and Germany have termed the United States decision to withdraw from the Iran nuclear deal, as unfortunate. Russia has expressed deep regret over this, while China is appealing to make efforts to save the deal. But Nigel Farage, an important political leader in the UK has come out in support of the US President who has taken this harsh decision.
Iran Nuclear deal is a conspiracy of the "globalists", as in the advocates of globalisation, who want to unite the world only for their own selfish motives, accused Farage. Farage declared that he supports President Trump, who has taken this harsh decision to scrap the concerned nuclear deal. Moreover, he said that the criticism by the European Union of the United States' decision about the nuclear deal was absolutely unacceptable for him.
Farage is a staunch supporter of Brexit and he had taken up a massive campaign for Britain to exit from the European Union. President Trump had supported this campaign. Similarly, the anti-refugee stand taken by the British leaders was also supported by President Trump. Farage lashed out at the British leaders who have opposed President Trump's UK visit and declared that he is a supporter of President Trump's policies.