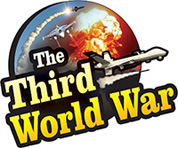 London: It is revealed that the websites of Oxford, Cambridge and some other well-known universities in the United Kingdom have been hacked by Iranian hackers and have stolen sensitive information online. These Iranian hackers stole important confidential documents related to information on nuclear energy, cyber security and sold them online to buyers through the social media.
A British daily claimed that these papers are available for sale on the Iranian website at a high premium cost. Last month, Secureworks, a renowned company in Information technology had warned about attacks on universities in the United Kingdom. Secureworks had said that Iranian hackers connected with the government are carrying out cyber attacks on British Universities and stealing papers that could be helpful to international researchers. The British company had claimed that the list included universities of Oxford, Cambridge, Edinburgh and other educational institutes.
The Iranian hackers had created a fake login page by stealing the passwords of the University websites. This led to the students and professors to share their information and documents by logging through the said login page ending up giving access to Iranian hackers to confidential information in British universities, informed Alistair Fenemore, the Chief Information Security officer at Edinburgh University.
It has been exposed that the information stolen from British universities by Iranian hackers was indeed sold on the social media. The British officials expressed concern over the sharing of information regarding nuclear energy and cybersecurity. The information has reached people connected with Iranian military and it is claimed that the information is put up for sale on the Iranian website. The United States, the United Kingdom and other western countries share sensitive and confidential information with the study groups in these universities to study the political and strategic developments. The feedbacks from these study groups are used in the future. In view of this, the attacks on the British universities and the Iranian hackers' involvement in them are bound to elicit reactions.
The United States had appealed to the European countries and companies to stop their dealings with Iran in view of the US sanctions. But the European countries are not willing to withdraw from the nuclear deal and trade with Iran. In this situation, the Iranian hackers seem to have jolted the United Kingdom by stealing sensitive information and document through these attacks.
The US analysts and leaders have been warning that Iran has developed greatly advanced skills in cyber-attacks and this could pose a threat to the United States as well as toother western countries.