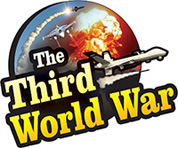 Abu Dhabi: The United Arab Emirates, the main country in the Middle East, has decided to invest a whopping $23 billion in the southeastern region of Indonesia. The projects include Indonesian President Joko's Sovereign Wealth Fund, fuel, energy, telecommunications and infrastructure. Counted in one of the rising economies from south-east Asia, Indonesia has made an ambitious plan to attract foreign investments of $400 billion in the next five years. It is indicated that the investment made by the UAE will prove to be an important stage in the process.
Three months ago, Indonesian President Joko Widodo, took over as the President of Indonesia, for the second successive term. In his second tenure as the President, Widodo has indicated to put stress on economy and employment and has announced an ambitious plan to build a new capital. Given the huge capital investment for the project, the Indonesian President has focussed his attention of the United States, and Japan, followed by the Middle Eastern countries.
UAE and Indonesia have political relations for four decades and the bilateral trade is more than $4 billion. The products include petrochemical products, timber, paper and cloth. It is said that more than a hundred thousand Indonesian citizens are working in the UAE in various sectors. President Widodo took rapid steps to strengthen the trade ties with UAE, after taking over as the President in 2015.
In the last four years, agreements worth more than $8 billion have been signed between UAE and Indonesia, which include Energy project and Halal foods. In the first tenure as the President, Widodo had preferred UAE as the first destination for a foreign visit. Selecting UAE again, for the first foreign visit, after taking over for the second term, he has shown the priority he attaches to the relations with UAE.
UAE is the second-largest Arab economy and Indonesia is among the top 10 economies of the world.