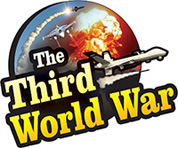 Utah: A fleet of F-35 jets has been despatched to the United Arab Emirates (UAE). Only a few days ago, gigantic US aircraft carrier, USS Abraham Lincoln entered this marine sector. The United States has intensified military activities against Iran and despatch of a fleet of F-35s to UAE, is a part of the same preparations.
UAE Foreign Minister Sheikh Abdullah Bin Zayed Al Nahyan visited the United States on Friday and met Secretary of State Mike Pompeo. Sheikh Abdullah and Pompeo discussed Iran as well as the regional issues. The US state department informed that the two leaders discussed at length, the provocative Iranian activities in the Persian Gulf and attacks by the Houthi rebels. Only after this meeting, the fleet of F-35 squadrons was despatched to the UAE, from an airbase in the Utah State.
Each squadron has 18 aircraft. F-35s are known as the most advanced fighter jets in the world. These fifth-generation stealth fighter jets are capable of supersonic travelling speeds and are equipped with penetrative missiles and electronic warfare technologies. Their fighter jets are in high demand also because of the vertical landing and take-off capability. Cost of each fighter jet is nearly $120 million. Deployment of such fighter jets in any country is considered to be the biggest warning.
Last month, the United States shifted the military bases under CENTCOM, from Qatar. The United States recalled the surveillance and combat aircraft at these military bases. But since the last few days, the United States has increased its military deployment in the Gulf. Four days ago, US aircraft carrier, USS Abraham Lincoln reached the Persian Gulf and will be stationed at a port in Bahrain. Whereas, the fleet of US F-35s will reach the UAE in the next few hours. Following this, 3,000 US soldiers will be deployed in Saudi Arabia along with an air defence system. The United States seems to have gone ahead with this deployment, given the Iranian threat.
Iran had threatened that the Gulf countries providing space of the US military bases and defence systems will be on the Iranian target. The United States has taken the Iranian threat very seriously.