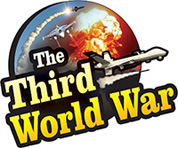 Jerusalem: Israeli Foreign Minister Yisrael Katz warned 'If Iran crosses the prescribed limits of the nuclear program, Israel can open a big front against Iran with the United States, Saudi Arabia and the United Arab Emirates (UAE). The option to attack Iran also could be exercised.' The Israeli Foreign Minister gave this information regarding the Israeli preparations, during an interview with an Italian newspaper.
Since the last few days, Iran has been violating the nuclear deal, signed with the western countries. The United Kingdom, France and Germany too, have expressed displeasure regarding Iran crossing the Uranium enrichment limit. But Iran is firm on its nuclear program and has clarified that it will soon be declaring the new number of centrifuges. While the European countries are expressing annoyance over this Iranian announcement, Israeli Foreign Minister has warned Iran.
Foreign Minister Katz pointed out 'Israel will never tolerate Iran acquiring a nuclear weapon. If Iran –crosses the limits prescribed by the nuclear deal, Israel will be left with no other option but to initiate military action.' Foreign Minister Katz also pointed out that at that time, there will be large front, formed by Israel with the United States, Saudi Arabia and UAE will be acting against Iran.
Last week, Israeli Prime Minister Benjamin Netanyahu had clarified that the best way to contain the Iranian nuclear program is tough sanctions and the US sanctions are proving to be effective, in this respect. Israeli Prime Minister appealed even to the European countries to support the US sanctions. Israeli Foreign Minister Katz justified the sanctions against Iran and clarified that military action was an additional option while talking to the Italian newspaper.
Meanwhile, Israel has increased its cooperation with the Arab countries, over the last few months and is receiving a positive response from these countries too. Prime Minister Netanyahu had paid a historic visit to Oman whereas Katz visited the UAE. A few days ago, Katz met the Bahrain Head of State, during an international meeting.