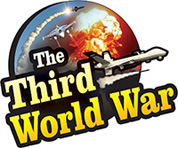 Washington/Jeddah: US Secretary of State Mike Pompeo has reached Saudi Arabia. Before this, Pompeo had given a proposal for unconditional talks to Iran. But after reaching Saudi, the US State Secretary said that in view of the Iranian threat, it is necessary to formulate a front, at the international level, against Iran.
US Secretary of State Pompeo reached Saudi on Monday, in the morning. He met Saudi King Salman and Crown Prince Mohammed Bin Salman. Following Saudi, the US Secretary of State will be visiting the United Arab Emirates (UAE). The Saudi and UAE leaders appealed to the United States to adopt a harsh stand against Iran. State Secretary Pompeo also admitted that Saudi, UAE and the Arab allies have the biggest threat from Iran.
Pompeo said that the purpose of this visit is to formulate a front against the Iranian threat. Pompeo clarified that all the countries concurring on the Iran policy would be brought together to form the front. Pompeo announced that along with Saudi, UAE and Arab allies, European and Asian countries also would be a part of this front. Pompeo said a front against the biggest sponsor of terrorism in the world, is an absolute necessity.
Before initiating the effort to form the front, the United States, once again proposed talks to Iran. Secretary of State Pompeo gave this proposal before leaving for the Saudi visit. US Secretary of State Pompeo indicated 'The United States is willing to hold unconditional talks with Iran. We hope that Iran too will be willing for this. The talks could happen if Iran is ready.'
At the same time, Pompeo warned that the United States is willing to explore other options against Iran. The US Secretary of State warned 'If Iran is not willing for talks, the United States will increase economic and political pressures on Iran.' Pompeo made a suggestive statement that Iran is fully aware, how to approach the United States for talks.
Meanwhile, President Trump said during an interview that the United States was not preparing for a war against Iran. But President Trump warned that if Iran wants a war, it will lose everything in the war, against the United States. At the same time, Trump also warned that the United States did not pay any heed to the objections of the European countries on the Iran issue.