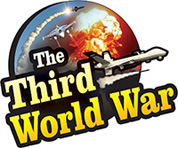 Baghdad: – Four Iraqi soldiers were injured in a rocket attack on the airbase at Balad in northern Iraq on Sunday. It is claimed that this attack was carried out to target US soldiers at the base. This is the second attack on a US base in the last five days. It is predicted that these attacks are being carried out by the Iran-affiliated groups in Iraq to avenge the killing of General Soleimani.
The Iraqi air force has its base at Al-Balad in northern Iraq. US military trainers, advisors and special team for maintenance of F-16 fighter jets are deployed at the base. Seven rockets were fired at the base to target these US soldiers on Sunday evening. One of the rockets landed on the airstrip and one landed in the canteen.
Four Iraqi soldiers were injured in the attack. It is claimed that there are no casualties of any US soldiers. As per the information given by the Iraq military sources, the US soldiers had already left the concerned base. But no credible information has been received regarding this.
No organisation has accepted the responsibility of the attack. But it is claimed that the Iran-affiliated group, Popular Mobilisation Forces (PMF), is behind the attack. Two days ago, this group had launched an attack in the Green Zone. The United States had accused that this was the group behind the attacks on the Al-Balad airbase in the last month.
At the beginning of the month, the United States executed General Qassem Soleimani, the second most powerful Iranian leader. Iran and its affiliated groups had threatened to avenge the killing of General Soleimani by attacking US interests. PMF had announced that the first targets would be the US soldiers and bases in Iraq. The Al-Balad attack is being looked at from this viewpoint.
Meanwhile, there are minimum 5,200 US soldiers in Iraq. Moreover, it is being claimed that soldiers from the US Special Forces also have entered Iraq from Kuwait. President Trump had announced that this deployment is for the protection of US interests in Iraq.