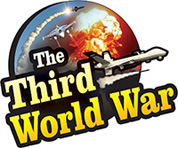 Ankara/Moscow: Turkish President Recep Erdogan has announced that TurkStream, an ambitious fuel project and an important stage in the Russia-Turkey cooperation, will become operational from January 2020. The project envisages building of 1,090 kilometres long fuel pipeline between Russia and Turkey, at a cost outlay of a whopping € 12 billion. This project will also be supplying oil to other European countries. Serbia and Hungary have already joined the project.
In the last few years, Turkey had undertaken some ambitious projects to fulfil its fuel requirements. They include the Trans-Anatolian Natural gas pipeline (TANAP) project with the Central Asian countries around Russia and TurkStream with Russia. Out of these, the TANAP project became operational on Saturday. In this project, Turkey will be importing 16 billion cubic metres of natural gas from the gas reserves of Azerbaijan. Out of this, 10 billion cubic metres of gas will be distributed to the European countries like Greece, Italy and Albania.
President Erdogan made the announcement of the TurkStream project while speaking at the function organised to mark the completion of the TANAP project. The project started in 2016 and was completed in just three years where, now, Turkey will be importing one trillion cubic metres of natural gas through this pipeline. According to the project, the length of the pipeline is more than 1,000 kilometres, and more than 900 kilometres of the pipeline is built in the Black Sea marine sector.
Sources claimed that the TurkStream project would be operational from 8th January and Russian President Vladimir Putin will also be present for the occasion. Russia has still not confirmed the claim. The cooperation between Turkey and Russia is strengthening over the years, and the purchase of S-400 air defence system, the Turkstream pipeline and transactions in local currency only point to this improving cooperation.