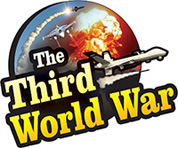 Ceylanpınar: It is evident that the alignment of the Syrian Kurds, the Syrian government and Russia, against the background of the US military withdrawal and the Turkish attacks on the Kurds, has significant strategic importance. A Syrian Kurdish commander informed while talking to a local news agency 'US President Donald Trump supports Syrian Kurds, Assad Government and Russia joining hands. President Trump has not opposed the alliance.'
The Kurdish rebels and the Assad government held negotiations, on Sunday, with Russian mediation. The Kurdish rebels handed over regions, under their control and demanded protection against Turkish attacks. Accordingly, the Syrian military has been deployed in Kurdish areas, and the Russian military also has reached the region.
The Kurds allied with Russia because of the US military withdrawal. The opposition in the United States criticised President Trump that the United States has lost a significant partner in Syria. But as per the information given by the Kurdish leader, after the negotiations with Russia and the Assad government, President Trump approved of this alliance over the telephone, on Monday.
Kurdish commander Mazlum Abdi AKA Mazlum Kobane informed 'President Trump was given the information regarding the defence cooperation with Syrian government and Russia. President Trump was informed that Russia and the Syrian government took the responsibility of security of the Kurdish people. President Trump said that he had no objections to this cooperation, and he approved of the cooperation.'
Therefore, it is evident that the US military withdrawal is not an ordinary development, but a part of the pre-planned US strategy. Because of this, the Kurdish gangs and the Syrian government are jointly confronting Turkey. Moreover, Russia, who has recently been developing relations with Turkey, is warning Turkey following the Turkish attacks on the Kurds. Russia has also started a military deployment against Turkey. Iran also has expressed displeasure over the Turkish attacks on the Kurds. Therefore, the US withdrawal is a part of the broader military strategy. The claims of the Kurdish commander endorse this.