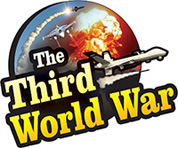 Moscow/Damascus: The United States has started building the largest military base in the oil-rich region of Deir ez-Zor with the objective to keep the region under its control. A leading Russian news agency claimed that the United States already had smaller military and air bases in the region. The seriousness of these allegations increase in view of the rising tensions between the United States and Russia, over Syria.
The Russian news agency referred to the information given by the Syrian rebel organisation, the 'Syrian Democratic Forces' (SDF) as the basis for this report. According to the information given by 'Mehdi Kobani' of the SDF, the largest oil reserves in Syria are located in the 'al-Omar' area in Deir ez-Zor. After driving away the IS terrorists from this region last year, the United States and the US-backed Kurdish rebels took control of this region.
Since the last few weeks, Turkey had started a campaign against the Kurds in Syria. After the action in 'Afrin', Turkey announced continued action against the Kurds in other parts of Syria. Thereafter, Kobani has claimed that in view of this, the United States has started building a massive military base in this region to keep al-Omar, the largest oil reserves of Syria, under its control. He informed that the locals had seen US helicopters flying in this area.
Meanwhile, the United States has refused to comment on the report by the Russian news agency. However, Russia, Syria and Iran had accused the United States of building a military base in Syria, even in the past.
Russia responsible for failed ceasefire in Eastern Ghouta:
US Envoy to UN, Nikki Haley
New York: The United States Ambassador to the United Nations (UN), Nikki Haley severely criticised Russia by saying that, 'This was a very embarrassing day for Russia. Russia is solely responsible for the failure of the ceasefire decision because of its continuous air attacks in Eastern Ghouta'. Haley also rebuked the countries that were quietly tolerating the Russian activities in Syria as being equally responsible for the failure of ceasefire. Even in the past, Nikki Haley has reprimanded Russia on the Syrian issue.