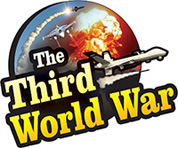 Moscow: The tensions between Israel and Russia has increased because of the attack on the Russian surveillance aircraft in Syria last week. Russian President Vladimir Putin indirectly held Israel responsible for the incident saying that Israel's justification for the attack are not acceptable to Russia. A few days ago, the Russian President had absolved Israel from the responsibility. Even so, the statements issued by President Putin over the last two days indicate the contrary.
Two days ago, the Israeli Air Force Chief visited Russia. The Air Force Chief provided proofs of the country's air attack on Latakia in Syria and the subsequent missile attack on the Russian aircraft in course of the Syrian action. Israel had declared that it was willing to give all the necessary co-operation to Russia on the subject. Afterwards, Israeli Prime Minister Benjamin Netanyahu also had a telephonic discussion with Russian President Putin.
President Putin reacted in response saying that, "The reasons and information provided by the Israeli officials about the attack on the Russian aircraft are not acceptable to the Russian defence department". The Russian President informed the Israeli Prime Minister that there was a discrepancy between the information provided by Israel and the reports prepared by the Russian officials. Russian government has published information regarding the incident and has once again held Israel responsible for the attack on the Russian aircraft downing.
The Russian military and the defence ministry had held Israel responsible for the attack on their surveillance aircraft. The Russian defence ministry spokesman Igor Konashenkov had levelled allegations saying, "Although the Russian aircraft crashed owing to an attack by the S-200 of the Syrian military, it was because the Israeli fighter jets were using the Russian aircraft as a shield to protect themselves". Konashenkov claims to have evidence to substantiate the accusation.