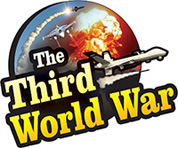 Washington/Caracas/Ankara: The Venezuela factor has added to the already reigning differences between the United States and Turkey over the Syrian conflict. Maduro government has decided to sell the gold reserves to Turkey following the economy hitting the rock-bottom. However, the United States has expressed strong discontent over this trade.
At present, the Venezuelan economy has been deteriorated. It is to bail out his weakened economy President Maduro has put the Gold Reserves in his country out for sale. The Venezuelan President has taken a decision to sell these gold stocks to Russia and Turkey. Accordingly, a transaction worth $900 million was done in the last year. News published reports that Erdogan once again considers to buy Gold from Maduro in 2019.
But the United States has taken a firm stand that Turkey should not enter into a trade with the Maduro government that has been declared illegal by the United States and some other countries. In view of this, Marshall Billingslea, the US Assistant Secretary for terrorist financing at the Treasury, went on an urgent visit to Turkey. Billingslea registered his objection to the Turkish gold trade and warned Turkey to not violate the sanctions against Venezuela. But the Turkish agencies claim Turkey to be firm on its decision regarding the gold trade with Venezuela.
The Venezuelan officials, only last week, had visited Turkey and met President Erdogan, for the purpose. Along with Turkey, Venezuela has increased its movements to sell gold to another US ally, the United Arab Emirates (UAE).
The UAE will purchase 15 tonnes of gold from Venezuela. Venezuela will be conducting this transaction in Euro. Venezuela is claimed to be entering this transaction to support its crippling economy.
Meanwhile, a Russian passenger liner also had landed in Venezuela. It was reported that this airliner returned to Russia with around 20 tonnes of gold. Neither Russia nor Venezuela has published any information regarding this. But it has already been reported, in the last month, that the Venezuelan government faced with a severe economic crisis, has accepted the proposal of the Russian companies to explore and excavate Gold in Venezuela.