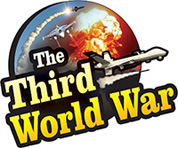 Brussels: Six more European countries have joined the system which is designed to establish cooperation with Iran and circumvent US sanctions. Belgium, Denmark, Finland, Netherlands, Norway and Sweden joined the INSTEX economic system and declared that they would continue to trade with Iran. Earlier, the United Kingdom, Germany and France started using the INSTEX system. This decision of the European countries will come as a relief for Iran, which has been facing the heat of economic sanctions imposed by the United States.
Last year, US President Donald Trump had withdrawn from the Iran nuclear deal. After that, President Trump announced harsh sanctions against Iran in three phases. As per these sanctions, no country in the world can conduct any transactions with Iran in USD or using the US banking system. Otherwise, the United States would impose sanctions against the country.
These US sanctions badly cornered the European nations engaged in trade cooperation with Iran. Against this background, the United Kingdom, France and Germany prepared a system, 'Instrument in support of trade exchanges' (INSTEX). Through this system, the European countries can save their companies from the US sanctions.
The United States has already criticised the INSTEX agreement signed by the United Kingdom, France and Germany with Iran. Now six more countries are joining INSTEX. The joint statement issued by these six countries said that efforts were being made to get them included into the INSTEX system prepared for transacting with Iran. The Iranian and European media have claimed that this will bring relief to a certain extent for Iran, who is faced with an economic crisis.
The Iranian economy is relenting because of the US sanctions and as a result, Iran was forced to make an exorbitant increase in the fuel rates, in the country. The people of Iran infuriated by this fuel price hike has taken to the streets to protest on a massive scale.