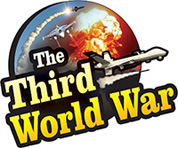 Damascus: 24 people were killed in the airstrikes carried out by Syria and Russia in the rebel dominated Idlib province. The Syrian human rights organisation criticised that the dead include many children. This is the second major strike by Syria and Russia in this region. More than 12,000 people have migrated from Idlib because of these attacks.
Scrapping the ceasefire imposed by Russia, since the last few weeks, Syria initiated a massive campaign in the Idlib region. The Syrian government news agencies and newspapers claim that the Idlib province is being cordoned off by the Syrian military. Syrian media claim that Khan Sheykhun in southern Idlib and Sinjar in the east will soon come under attack. While the Syrian, as well as the global media, is following the activities, Syria and Russia have once again launched airstrikes in the Idlib province.
As per the information given by the human rights organisation in Syria known as the White Helmet, Syrian and Russian fighter jets launched attacks in various parts of the Idlib province. These include Maarat Al Numan, Tall Manis, Bidama, Maasaran and al-Kanayes as per the human rights organisation. As per received information, Syrian and Russian fighter jets were continuously carrying out attacks for nearly 72 hours.
A Gulf news agency claimed that the Russian fighter jets deployed at the Khemim airbase carried out 140 airstrikes in 72 hours. The attacks which started on Monday in the morning had not stopped till late Wednesday night. As per this news agency, Maarat Al Numan is the primary target of the Syrian and Russian fighter jets. The concerned news agency said quoting sources that the Syrian tanks have also been making movements towards the city.
The Syrian human rights organisation accused Syria and Russia of attacking civilian settlements. The people scared because of the attacks have fled towards Turkey and the numbers in the refugee camps there, are rising.
The United Nations too has expressed concerns over the Idlib action. The United Nations accused Syria of using barrel bombs in the attacks on Idlib. The United Nations regulations ban the use of barrel bombs in civilian areas. Therefore, a war crime could be registered against the Assad government.
Meanwhile, Syria and Russia declared that they were launching attacks on the terrorists in the Idlib region. But Russia and Syria, attacking Idlib continuously for nearly 72 hours, have refused to give any information regarding this whereas, the western media is spewing fire at Syria and Russia for these attacks.
It was revealed that Israel and the United States have been attacking the Iranian bases in Syria, while Syria and Russia have undertaken this joint operation whereas, Turkey is attacking the Syrian regions with a Kurdish majority. Therefore, once again, conflict seems to have started on many fronts in Syria.