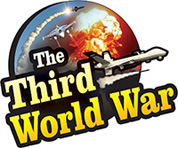 Ankara: 'The action in 'Afrin' was just a 'comma' in the Syrian campaign. But it is not possible to predict when the Syrian campaign will reach a full stop,' were the words of the Turkish President Recep Erdogan while announcing that the Syrian campaign will be intensified. 'The Turkish army would even invade Iraq in order to complete its action against the terrorists, posing a threat to the security of Turkey', threatened President Erdogan.
Turkey has started a military campaign against the Kurds in the Northern Syrian region of 'Afrin' since the past two months. Turkey had alleged the Kurdish rebel organisation from Syria, the 'YPG' of being associated with the Turkish terrorist outfit, the 'PKK' to justify the military campaign. Turkey has claimed to have killed 3291 Kurdish terrorists in the 'Afrin' action. The Turkish President had made an announcement in the last week that the Turkish army has gained total control over the 'Afrin' region.
'The Turkish army and the allied forces have not attacked 'Afrin' but have freed the city from the torture of the terrorists', said the Turkish President. Within just two days of this, the Turkish President made the announcement to intensify the campaign in Syria.
President Erdogan announced action against terrorists in the cities of Manbij, Ayn al-Arab, Tel Abyad, Ras al-Ayn and Kamishli. 'The Turkish action to be started in these cities of Syria, may enter Iraq', clarified Erdogan.
There are soldiers from the United States army in the eastern cities like Manbij where Turkey has announced action. Therefore, reactions are expected from the United States and its allies about the next Turkish campaign.