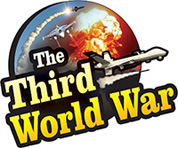 Ankara: Following the threat that the Turkish army would finish off the terrorists who pose a threat to their country by even entering into Iraq, Turkey is seen to have increased its military deployment in the Kurdistan region of Iraq. The local sources informed that this increase in deployment comes as a result of the discussions with the Iraqi Vice President during his Turkey visit in the last week. Therefore, the indications are that Turkey would initiate a fresh and aggressive campaign against the Kurds in Northern Iraq and it is believed that this could result in further worsening of the tensions with the United States.
Turkey has started a military campaign against the Kurds in the Afrin region of Northern Syria since the last three months. Turkey started this campaign alleging that the 'YPG', the Kurdish rebel organisation in Syria was working in collaboration with the 'PKK', a terrorist organisation of Kurds in Turkey. President Recep Erdogan had declared that their army had gained complete control in Afrin, killing 3291 Kurdish terrorists. Also, President Erdogan had also warned that the action to be started in the other Syrian cities, could spread into the Iraqi border.
Against this background, the sources informed that the Turkish army has initiated its attacks since the last few days on the 'Qandil Mountains', a Kurdish heaven in Northern Iraq. The website named the 'New Arab' has reported that Turkey has built three military bases in parts of Iraqi Kurdistan. The report also says that the construction of new roads and other facilities is being carried out at a fast speed.
Turkey has always had a military presence in the areas that are recognised as Iraqi Kurdistan and 2000 soldiers of the Turkish 'Special Forces' have been deployed here since 1998. But in the conflict against IS, the relations between Turkey and Iraq have been strained and Iraq has opposed the Turkish actions. Turkey may attack 'Sinjar' located in Iraq and this would be interference in Iraq, warned the Iraqi leaders.
However, after the success in Afrin, Turkish President Erdogan has become more aggressive and has started showing the dreams of the Ottoman Empire to the Turkish people. President Erdogan emphasized the readiness to fight with any country for the fulfilment of this ambition.